Teaching game design has always been an amazing but also challenging process. The very nature of games, using a variety of tools, arts and crafts offers a multidisciplinary approach on creating immersive experiences. Game design can be used as a tool for learning inside classrooms as well as act as a tool to inform and motivate students to work on a specific topic. Among the first activities of working on game design is modifying game schematics, creating new versions of existing games or even new games. Level design and modification is one of these approaches.
Level design is just a very small part of game design. However it is attached to various game elements, such as space, mechanics, aesthetics and technologic implementation. Changes on levels of a game can help students understand the interconnection of game mechanic elements, the emergent nature of such activities and the importance of space in shaping gaming worlds. Even if level design workshops are not new on game design education, the importance of level design tools has been an element of discussion and research.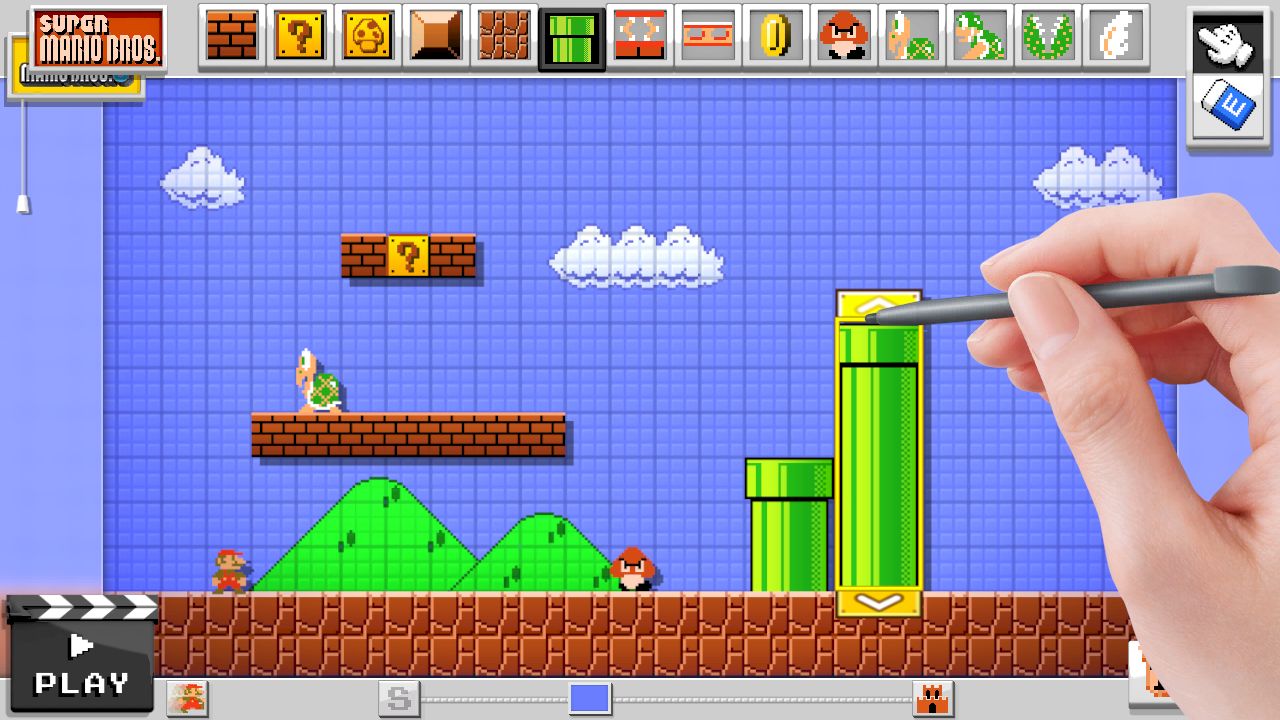 After the introduction of Mario Maker, a flagship game for the nintendo Wii U console, researchers and game design educators were introduced to a game whose principle objective was to enable players design levels around the Super Mario universe. Mario Maker offers an intuitive interface, making full use of the Wii U gamepad that helps players design their own levels. Through this interface, players can completely modify existing levels or create their own ones from scratch. The game offers various functionalities, allowing designers to experiment with their choices and track the performance and actions of players, shedding light on the way they arranged elements and structured gameplay in their game.
Based on this premise, I considered very interesting the idea of introducing Mario Maker in the kindergarten classroom. For many aspects of game design, I consider that game design with students of the kindergarten poses a great challenge, since working with children of this age requires educators to simplify curricula, strip teachings off unnecessary information in order to make them comprehensible and have a very clear idea of the elements they want to teach in order for students to understand.
Mario Maker was introduced into two kindergarten classrooms. The learning results and progression of students will be analyzed in a next article. However, some interesting observations of introducing the game into classroom, take into consideration the need of fine motor skills and the possibility of developing such skills while playing the game.